Aged care is under the spotlight yet again. Every organisation requires their Registered Nursing staff to have the skills and knowledge to not only deliver competent clinical care but also to monitor and educate the staff that report to them.
A facility's reputation is reliant on this knowledge and ability but how do you provide cost-effective education and how are you setting your Nursing staff up for success?


A number of Organisations utilise the Nursing CPD Institute to assist their staff in meeting their Continuing Professional Development Annual Registration requirement. They do this, not only to value add to their Registered Nursing staff, but to also be sure that the care provided to their clients is based on current best practice guidelines.

These Organisations have extended their use of the Nursing CPD Institute's platform to create their own education portal for their staff and have tailored additional education sessions to reflect the unique knowledge requirements of their service.

The reason they have chosen the Nursing CPD Institute is that our education portal provides one of the most dynamic and cost-effective Nursing online education options available in Australia today. For a small annual fee, you can have your education covered. Your annual fee gives your staff access to all CPD sessions available on the site.
Who is the Nursing CPD Institute?

What is a Corporate Subscription?

How can a we benefit you and your Organisation?


From as little as 23 cents per person per day, learn more about NCI and how we can provide the most cost effective CPD solution for you and your Organisation.
Your employees will have 24/7 access to our extensive library of CPD sessions. New sessions are added each month.
There is a significant number of one hour sessions that are particularly applicable to Nurses who work in the often challenging Aged Care Environment.
The sessions have been tailored to also incorporate the most common mandatory education topics whilst also supporting the aged care accreditation requirements.
The online portal can be accessed via computer or smart device and the easy to use layout ensures ease of access and ongoing utilisation by staff.

All content is provided by key organisations/experts in their chosen field from around Australia, and the content is monitored so you can be confident that your employees are receiving concurrent and Best Practice information.
What's Included in an Organisational Subscription
There is the capacity to house your Organisations orientation presentation/s on this platform so that the services can focus on site induction and competency assessment.
Corporate subscription includes the capacity to create education sessions specific to your service's individual requirements that only your staff have access to.
Staff can access the sessions in the work area so the requirement to backfill staff who traditionally would have gone to a designated training location can be negated.
The site is maintained and administered by the Nursing CPD Institute so there are no ongoing costs to the Organisation for specialised staff.
The portal creates a certificate for each session completed, therefore, your administration staff do not need to spend time creating certificates and filing same.
Customise your own Content

The sessions are broadly grouped under the following key areas to assist with easy recognition of sessions of interest.
Accreditation




Annual Competencies

Clinical Care

Clinical Management

Cultural Diversity

Customer Service

Dementia Care

Diabetes

Infection Control, Antimicrobial Stewardship & Communicable Diseases

Law and Nursing

Medication Management

Palliative Care

Quality Improvement

Teamwork and you

Work Health and Safety

Wound Management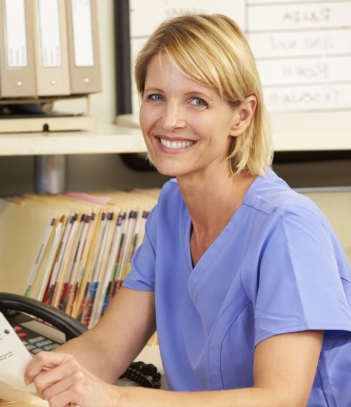 You can create a Learning Plan for your staff from the CPD library to complete in a time frame you choose, and you will be able to monitor their compliance.

The Education Matrix is a very useful tool to provide concurrent evidence for accreditation purposes or to assist with Human Resource Management.

The Education Matrix allows the Administrator to monitor an individual staff member, or group of staff, or the entire workforce and the sessions that are being completed for a specified date range via an automated process.

To support Nurses in the provision of evidence should they be audited by AHPRA, each employee has access to a Professional Portfolio on the website.
This Portfolio is stored securely and the employee can add and alter information as they choose. The Portfolio upon completion is auto compiled into a PDF document for ease of email / printing.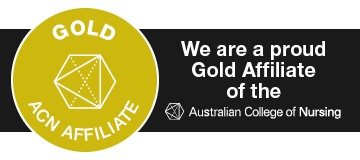 Our affiliation with Australian College of Nursing provides your staff the opportunity to grow their career and tap into their individual potential.
The Platform is not limited by the availability, skill and/or knowledge base of the Service Educator, the portal provides staff access to over 250 educators 24 hours a day.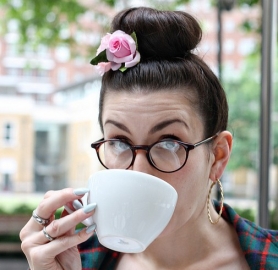 "NPAQ was launched in May 2014.
We had identified the importance of relevant CPD learning tools for Nurses and were very pleased to have located the Nursing CPD Institute.
Giving our members access to a platform which is available online 24/7 and maintains their CPD Training records is a real benefit.
We appreciate the effort the NCI team have put into the creation of the content and its ongoing development"
Cath Seaver
Secretary of NPAQ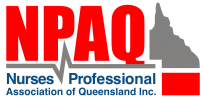 Customer feedback confirms that Nurses find the portal simple, effective and easy to use whilst the education sessions reflect current best practice legislation and clinical guidelines.

Am I limited by geography?
The platform is not limited by geography – if the site has the internet they have the same access to education irrespective of where they are located in Australia, or indeed overseas.

Something else you need to know
Your contracted service providers can create sessions on the use of their product for staff to access at any time, so knowledge is not limited by the availability of the Company Rep to physically travel and provide a session at every service.

The Institute was established in 2011 and has evolved to become one of the largest online Nurse education portals in Australia. It was created by and continues to be staffed by specialist Nurse educators, who continue to work within the tertiary and health industry sectors.
Who is the Nursing CPD Institute?




Events Marketing and Sales
The Directors of the Nursing CPD Institute have created an education platform based on their experience as Health Care Managers, balancing the need for staff education and the budget available for same.
They are also qualified and highly skilled Nurse educators researching the most effective way to provide Nurses the education they require in an easy to access platform at a time that suits their needs.
The Education Governance Committee coordinates and reviews the Continuing Professional Development (CPD) activities of the Nursing CPD Institute.
We would welcome the opportunity to take you through a tour of the site via an online teleconference at a time that suits you. We promise it won't take more than 10 minutes of your time.
Simplicity in Quality Nursing Education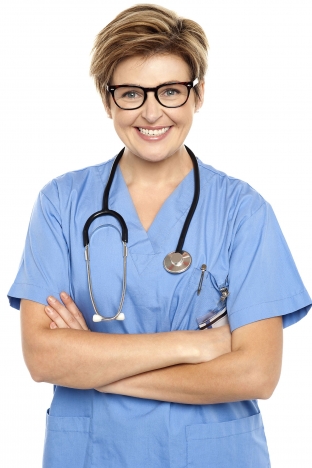 We offer a broad range of quality Aged Care CPD education sessions to enable you to succeed
Subscribe to the Nursing CPD Institute's monthly Corporate Newsletter to receive up to date information.